Looking for something different?
There's always something new and unbelievable costs at these companies.
T
a
k
e
A
T
r
i
p
D
o
w
n
M
e
m
o
r
y
L
a
n
e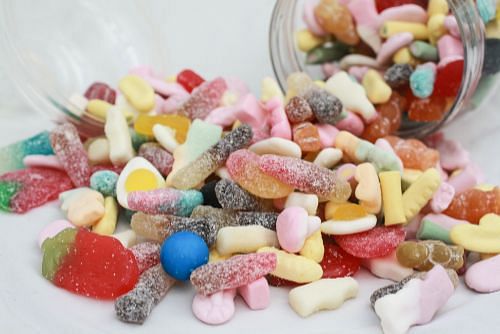 Can you remember
the sweet tastes you loved as a child?
Remember, the corner shop?
To young eyes it was an 'Aladin's cave' with rows of large jars and trays full of all sorts of colours, shapes of tempting, mouth watering sugary sweets.
Nothing can beat the taste of yesterdays - try a little delicious reminicent! Why not indulge yourself - or treat someone special. Take the family children on a magical trip as you tell tales of your favourites. A trip down memory lane is good for you and for children.
GO ON. TREAT 'EM and YOURSELF
Yearning for those old fashioned, typical, Great British foods, savouries, drinks, etc?

. . . or just want something to remind you of 'back-home'?
The British Corner Shop is home from home; able to supply your favourite foods. Special food kits are also available with goodies from companies such as Marks & Spencer . . .now that's got your taste buds going into overdrive.
Refresh your taste buds.
Whilst living in New Zealand for several years, Roger Lindley and family (the publishers of this web site) know just how different food such as baked beens, sauces, spices, etc taste compared to British made -- even the same brand.
They had their own taste which you soon got used to and you forgot until the inevitable 'food-parcel' arrived from the UK or you spotted a recent import in the delicatessen. Even after eight years, 'British made' did not progress to the supermarkets and local stores knew that they were on to a good thing if the imported a small supply - which, inevitably, disappeared off the shelves as quick as the shopkeeper could stack them.
Whenever you are wallowing in despair for some home-from-home food, wake up to the taste of Great Britain .. . . you know it's the best! and easily available for delivery virtually anywhere in the world.
Give your taste buds a treat . . . spend a few minutes (or longer) find things you thought that you would never taste again. So good, it will bring tears to your eyes!

Best Value Flowers
Whatever the occassion, these premium flower arrangements are designed to express your feelings exactly.
And 'bunches' is much more than flowers - they believe in delivering happiness for the sender and receiver.
Apart from flowers for every occassion, they also offer a range of cards and a choice of gift hampers, wine and more allowing you to find the perfect hamper.
And what enhances a hamper as a gift - a card expressing your words and, of cours, a bunch of flowers.
Take a browse and see for yourself.
WHAT ARE YOU WAITING FOR?
Want to Get Inspired -
then click and take a browse.
So, what's your genre? Heavy metal, Gregorian Chants, 60s Love-in, classical, opera, etc. etc?
Musical instruments to inspire you to set up a duet, trio, another fab four or even an orchestra? It is all in The Music Room.
And if its not the knowledgeable team will find it for you -- there's not much call for digeridoos right now!
Sheet music, strings, reeds and other components and accessories. Perhaps you don't know anything about music but would like to? Now that insperation.
---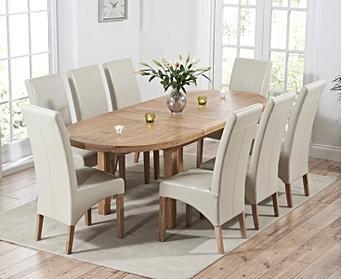 FACT:
Every Piece of Furniture Made from Real Wood is Unique
A part from developing richer tones with age, every piece of wood cut from any tree, since the beginning of time, will have a different, unique grain pattern. And, looked after, real wood furniture will last for hundreds of years.
Another important fact, living trees are an effective, natural air conditioning system, absorbing carbon dioxide and emitting oxygen and with global warming such considerations are top of the political agenda, because illegal logging is a major concern.
But don't let that put you off buying real wood furniture (much better for the environment than plastics). Buying from considerate retailers, such as Oak Furniture Superstore, who enforce a rigid policy to ensure that its wood is sourced from managed forests.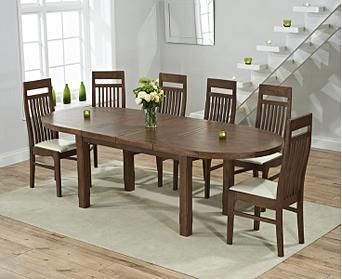 All wood for their furniture is derived from sustainable forests - wherever it is in the world. Good forestry techniques minimise damage to soil and surrounding trees. And, most important, Oak Furniture Superstore ensure that a seedling is given as a replacement for every tree cut. Also, coming from managed forests, you can be sure that the wood is only of the highest quality.
Look closely at Oak Furniture Superstore products and you will see that the detail they put into dining tables and chairs is also carried over to their extensive range of soft furnishings.
Whether its for the lounge, bedroom, study, conservatory or outdoors. Quality materials and furniture craftsmen ensure it is functional, durable and still oozes quality. See for yourself---
Holidays are never far from the mind. . . . but to where?
E
veryone enjoys a holiday. For some, a 'stay-at-home' holiday is the perfect time for a few relaxing days in the garden., but the majority prefer to get away to a further afield whether that is in the UK or further afield.
Some like to cruise from place to place, where each day you get to tour a different city or visit some attraction, often in a different country. At the end of the day, its back to the ship for dinner and entertainment while you travel to the next destination.
However, many people look at the size of the latest cruise ships and think to themselves "We don't want to go on holiday with thousands of other people - that's what we want to get away from!"
Fortunately, some companies, such as Fred Olsen, offer cruises with much smaller, more initmate ships. The ships may be smaller, but they still offer high quality cabins, restaruants and entertainment. Click here to see what Fred Olsen cruises offer.
For others, they like to get to know a country by staying for a week or two or three (in many locations towards the end of the season, the third week is free).
Some are sporty types and like the challenge of different golf courses such as those found in Bulgaria, Slovenia and Croatia, which also offers many attractions for those who enjoy scuba diving, mountaineering, unimaginable geological sites or lazing around the beach, relaxing in bars and restaurants.
And, above all, so much to offer at costs that will surprise you. Interested? Get comfortable, click here and take a virtual trip to Bulgaria. You don't know what you are missing until you try.
Here are three suggestions - holidays in the UK, cruises and golf holidays in the Balkans where there are many other opportunities as well.
The hotels and cruises featured offer VIP treatment and luxury at an affordable price. And look at the savings that are available! Remember to mention buy-british.com when booking.
MUSICIANS

- THE PLACE TO GO WHATEVER YOUR GENRE

Launched in 2003 and now with over 1 million active customers, Gear4music is a leading retailer of musical instruments and music equipment.

Carrying a huge range of music gear in distribution centres based across the EU and the UK, you can buy music gear from orchestral instruments to rock 'n' roll.
Everthing from guitars, drum kits, digital pianos, saxophones and cellos, plus leading recording and studio equipment.
From starter guitars to pro microphones and amps, the Gear4music online music shop has a huge range of music equipment available.
Whether you're looking for a violin, keyboard, electronic drum kit or PA system, we can help.
There are shoes and there are Robinson's shoes.
You may not have heard of Robinson's because they are not to be found everywhere. But one look at their catalogue and you will see generations of expertise and experience in footwear there to advise you on choosing shoes to achieve a fitting as close to bespoke as possible for each customer.
The value of a correctly fitted shoe is not to be underestimated! Don't take our word for it - visit their web site the next time you are looking for stylish, comfortable shoes. You won't regret it.